Do you need to remove old grout before regrouting? This question is crucial since even the best-quality grout does not last forever and will degrade with the passage of time. With heavy use, the grout in your bathroom may start developing cracks. It will look dingy in some places and may be altogether missing at some points. You may not need to remove most of the grout. It may be possible to apply new grout over old grout without removing it at some places. However, where the grout has deteriorated heavily through crumbling or become too dirty, it is best to remove it before applying new grout.
It is best to get a professional to decide on the best course of action so that you do not run into new problems yet again. The expert may decide to remove old grout at some places to provide a strong foundation for the new grout layer.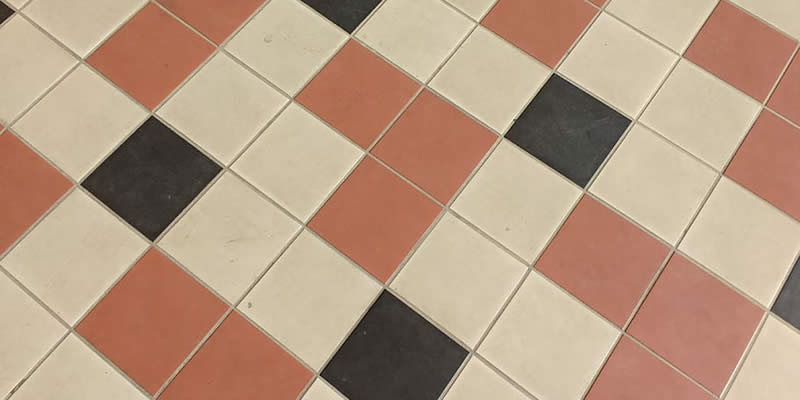 When to Remove Old Grout Before Applying New Grout
With ceramic tiles, the good news is that you do not have to remove the tiles even if the grout has deteriorated heavily at some places. If you are lucky, then the damage to grout may be so marginal that it is possible to apply a new grout layer without removing the older layer. However, you may not always be so lucky. You may have to take out the older grout layer because it is so badly damaged that it will not provide a firm foundation for the new grout layer. The new grout layer can fail if it is applied to the old grout layer that is heavily damaged or too dirty.
If grout removal is called for, then it can be done either by hand or by means of an electric grinder.
Tools
Professionals often use carbide tipped scraping tools for grout removal. These tools are specifically designed to remove old grout that has decayed or crumbled. It is also possible to use a hammer and screwdriver for removing grout although this method is not as convenient. With a screwdriver and hammer, there is also the risk that if it goes wrong, you can end up damaging your ceramic tiles.
Although carbide tipped scraping tools are a ubiquitous feature of hardware stores, these tools must be used wisely to prevent damage to your tiles. If not used carefully, these tools can scratch and scrape the delicate ceramic surface of your tiles since the carbide material is very strong and abrasive.
You need to apply the right stroke with the carbide tool for proper grout removal. As you draw the tool along the grout, the pressure should be gentle and steady. It takes some patience to remove the grout since repeated strokes are necessary. It also takes a lot of care to avoid scratching the tile surface.
What You Should Do
To avoid regret, you should play it safe and leave the job to the experts. This is particularly important if you want to save money and time in the long run, not to mention lots of headaches as well. With an experienced professional on your side, you can get the job done without a fuss or worry at all.
Need to replace or repair grout in your bathroom?
CALL Grout Magnificent @ 239.476.8855