Shower Grout Maintenance Tips
Grout is a mixture of cement, sand, and water that is used to seal tiles in your home. Since grout is naturally absorbent and porous, it is used to seal tiles in your shower. When the grout is left unsealed, it can end up soaking mildew and dirt like a sponge. Moreover, if these things seep into your grout, it can be rather time- and energy-consuming to get it out.
You can choose from a variety grout sealers such as water or solvent-based ones. However, it's crucial for you to get the grout in your shower sealed by a professional tile grout cleaner.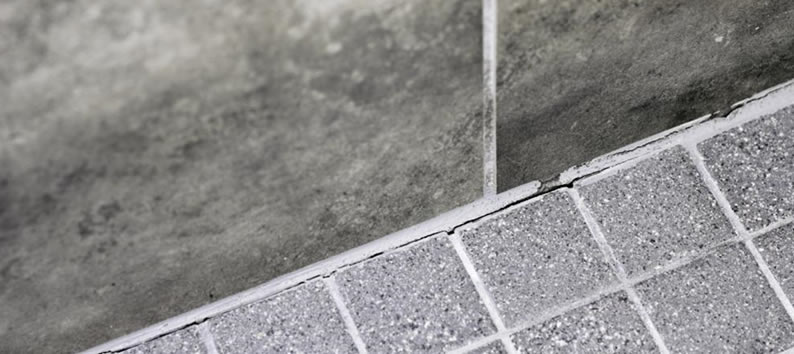 How Often Should You Seal Grout in a Shower?
The rule of thumb is to seal grout annually. To prevent the development of mold and mildew, it is important for you to seal your grout at least once a year. However, one of the best practices for you is to seal grout every six months in high traffic areas. Moreover, you can seal grout every two years in low traffic areas.
So, you should seal grout every six months in a bathroom that you use almost daily whereas, you can seal grout every two years in a guest bathroom that is used infrequently.
Is It Time To Seal?
It can be a little difficult for you to figure out whether you should seal grout in the shower or not. This especially applies to those pre-owned and new homes where you have no clue about what was done in the past. However, there's a way for you to figure this out.
All you need to do to determine whether your grout requires resealing or not is to spray water on your shower tiles and grout lines to see what happens. If the grout absorbs that water and there's no beading, there is probably no sealer in place at all. Therefore, you will have to reseal the grout immediately.
Protecting Your Grout?
Even though grout helps create a waterproof seal, it can often break down due to heat and moisture. Moreover, you can't completely keep the grout from breaking however; most homeowners want to get the best out of it.
Here are a few ways in which you can extend the lifespan of the grout to make the best out of the situation.
Keep Your Exhaust Fan On
Your bathroom probably has an exhaust fan. Make sure to keep it on while you shower. This helps ventilate the bathroom and get rid of some of the steam. Moreover, you need to leave the fan on for a few minutes to get rid of any remaining moisture.
Use a Towel
Even though your exhaust fan helps dry up some water, it doesn't completely eliminate the water beading from your tiles and grout after you shower. In this case, you should opt for using a towel to wipe off your tiles after you shower.
Use a Shower Cleaner
Every once in a while, make sure to use a shower cleaner. Not only does it help eliminate discoloration, but it also prevents mold and mildew buildup.
Conclusion
For the proper maintenance of your bathroom shower, you need to consider the type of tiles you have and whether they need to be sealed or not. Moreover, make sure that to get good quality grout and apply it in the correct manner.
If in doubt, you should call a professional tile grout cleaner for shower tile regrout.