Thinking of Steam Cleaning Your Carpet?
Steam Cleaning your carpet yourself is difficult, especially if you have a rug, which is why you may need to go for professional services if you're dealing with a filthy rug. Steam cleaning is an excellent way to remove dirt, debris, and other pollutants from your carpet and extend its life.
Let's explore the advantages of steam cleaning.
Steam Cleaning Removes Pollutants
If you let your carpet get filthy without getting it professionally cleaned, it can accumulate all kinds of pollutants that are difficult to remove using a vacuum. Pollutants can become lodged in your carpet from many sources, including pet dander, bugs, and foreign particles. Carpets can also absorb VOCs from paint and smoke, which can be hazardous to come into contact with. Steam cleaning is an efficient cleaning method that thoroughly cleans your carpet and removes any pollutants that have accrued within the fabric.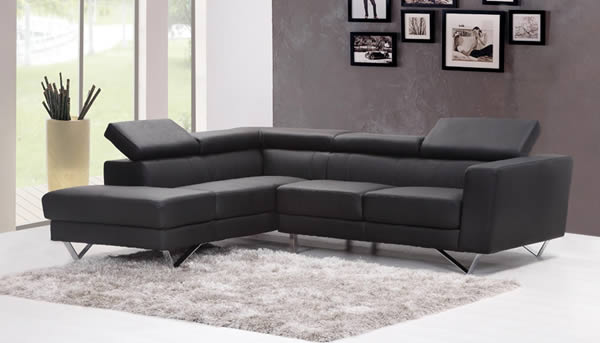 Eliminates Dust Mites
Dust mites can be found everywhere, from mattresses and furniture to carpets. They feast on dead skin, pollen, and bacteria and increase in warm and humid conditions. Their waste products are known to cause allergies in many people, and we inhale the allergens regularly. Hiring a professional carpet cleaner ensures that your carpet is first vacuumed and then steam cleaned to eliminate all dust mites lodged in the material.
Prevents Mold Build up
Steam cleaning is highly efficient at preventing any build-up of mold, which is important because carpets are at high risk for mold. Mold requires moisture, oxygen, and dust to multiply but cannot withstand high temperatures, making steam cleaning the perfect option for its removal. If you end up spilling water on your carpet, you must remember to dry it out thoroughly to prevent mold growth.
Extends Carpet Life
Carpets are at risk of wearing out with time, so you need to restore their original luster by deep cleaning the rug every year. You should combine this with vacuuming often so that it does not become excessively soiled. Carpet fibers tend to become damaged if they become soiled, making it necessary for you to clean them once a week. The longer you wait, the more soil accumulates, leading to higher carpet cleaning expenses. Steam cleaning ensures that your carpet is free of soil and its life stays extended.
Grout Magnificent is a reputable company that offers carpet cleaning services, specifically steam cleaning, extending your carpet's life.
Restores Your Carpet's Original State
After being correctly steam cleaned, your carpet will likely revert to its original state and add a touch of luxury to your home. You can now comfortably relax on your neat and clean carpet, improving the aesthetic appeal of your home.
Final Verdict
Steam cleaning services should be availed once a year to ensure that your carpet remains in tiptop shape and stays free of any pollutants and contaminants. Vacuuming may not be enough when you're dealing with older carpets, which is where steam cleaning comes into play to offer exceptional cleaning that restores your rug to its original splendor.