Tile and Grout Care Tips
Have your tiles or grout started to lose its color?
Are you in need of replacing your tiles?
We are here to save you a few bucks because what you might replace could have been simply fixed with professional cleaning. A lot of people do not have much information regarding tile and grout care. Therefore, we have compiled a list of the most asked questions to make your life a little easier.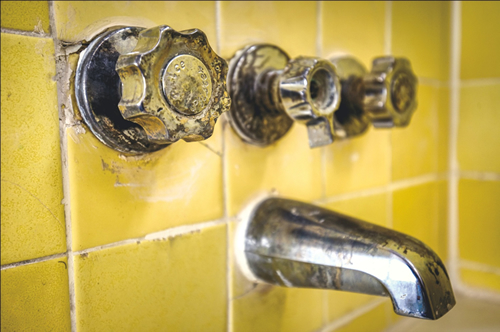 1. What is Professional Tile and Grout Cleaning?
You might be aware of other cleaning services but tile and grout cleaning services are also important. The stains that you are not able to remove on your own; is why you need professional help.
These professionals combine a high pressure water system with a vacuum. The water rinses off all the dirt and contaminants on the surface while the vacuum sucks away all the water that may be entrapped in cracks or holes. If your tiles need further cleaning then a steam process is used. At the end, your tiles are sealed for future protection.
2. How Long Will the Cleaning Process Take?
Well, it depends on how much work needs to be put in the tiles and/or grout. Generally, it takes an hour for the cleaning process. If a sealant is to be applied, waiting for 24 hours after the cleaning process is recommended. Grout sealing requires a bit more time and can take up a few hours depending on the work required.
3. How Often Should my Tiles and Grout be Cleaned, Professionally?
It depends on the conditions that the tiles are in, for example: the humidity, moisture and water exposure. On average, you should get it cleaned once a year in order to increase the longevity of your tiles. However, even if you see slight signs of discoloring on your tiles or grout, you should seek professional cleaning services.
4. Is Grout Sealing Important?
We recommend doing so because if you decide not to seal the grout, you will require cleaning more often and that would raise your costs. Sealing can help you save in the long run while also adding life to your grout and tiles.
5. I Clean my Tiles Regularly; Do I Still Need to Seek Professionals?
The answer is simple; yes. No matter how thoroughly or often you clean your tiles; the problem is that dirt and debris in the environment affect the grout and tiles a lot. So, you are able to clean it well from the outside but in order to remove the absorbed material, professionals use steaming equipment to clean anything that might have been absorbed or leaked in through cracks or holes.
Get Your Tiles and Grout Cleaned!
You should consult professional help whenever you see any cracks, holes or signs of discoloring.
If you are not sure on which company to go for, we recommend using the services offered by Grout Magnificent. Try them once and you will definitely come back for more as they give you value for the money spent.
You can also visit their website to learn more about their services or find out what clients are saying about them.