Granite countertops are fairly common and used extensively in homes, especially in kitchens and bathrooms. They add a flair of aesthetic appeal to your home. A granite countertop blends in perfectly with all types of homes. So is there a need for polishing granite countertops?
To put it simply, yes. Granite countertops need to be polished from time to time. Here's why:
Importance of Polishing Granite Countertops
Polishing granite surfaces is important because it keeps the countertops in great shape. Polishing also helps them in maintaining a "new" look. The stone gets a glossy shine after polishing which enhances its aesthetic appeal. Polished granite countertops never go out of style. Besides maintaining a great look, polish helps in protecting your countertops. It prevents any stains and water spots; moreover, it also prevents fingerprints easily left behind on granite countertops.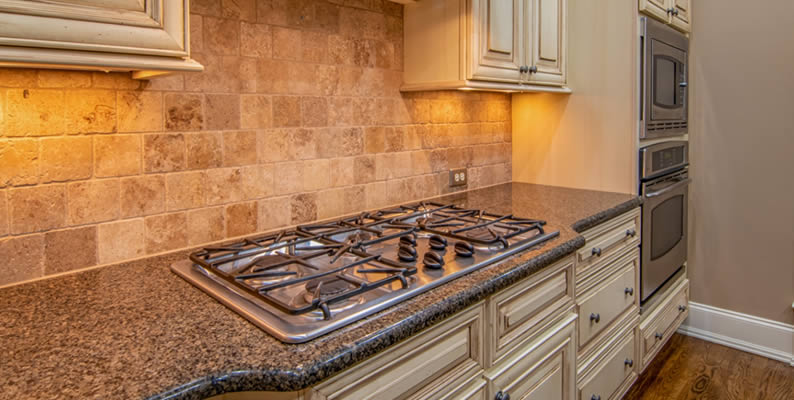 How to Polish Granite Countertops?
Before you, polish granite countertops, make sure they're clean. You can use a granite counter cleaner or any other cleaning agent to get rid of any dirt, spots, or marks from your countertop. Once you have a clean surface, you can polish the countertops. For better results, you can use a sealer before polishing granite countertops. Apply the sealer onto the countertops and let it sit for 24 hours. Once the sealer gets cured, you can now apply the polish.
There are different types of polishes available; we recommend using spray polish. You can find granite countertop polish from your local hardware store. All you have to do is spray the polish onto the countertop in circular motions with the aid of a paper towel or a lint-free cloth. Buff the countertop till the polish is spread out evenly. You'll know that the job is complete once your countertop gets that glossy look.
Seek Professional Help
If you don't have the time for it or aren't confident in your polishing skills, it's best to seek professional help. Hiring experts will not only help you save time, but they'll also be able to do a better job of polishing granite countertops. Professional polishing of granite countertops has more long-lasting results. Plus, you don't have to worry about buying the right products as they already have everything needed for polishing granite countertops.
If you've never gotten professional granite polishing done before, it must be hard for you to find a company to get the job done. Don't worry; we've got you covered. Give Grout Magnificent a try; they have the best stone restoration and polishing services. Moreover, they offer their services at affordable rates. You can visit their website for more details.