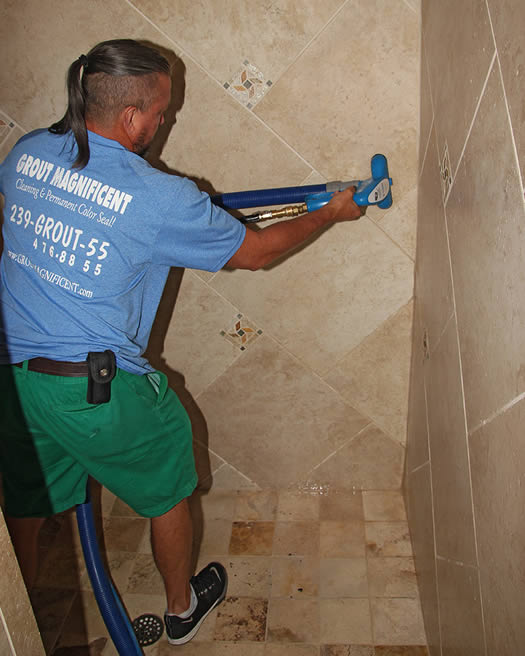 Shower Tile Regrout & Repair
And Cleaning Services
Another tile cleaning specialty of ours is shower grout regrout and repair.  Over time grout lines in a shower can get moldy and stained as well as cracked.  This a good indication of damaged grout that can potentially lead to moisture getting behind the walls.
Grout joints in showers range in different sizes.  For grout joints 1/16″ or smaller we use non-sanded grout and for  joints 1/16″ to 1/2″ wide we use a product called Power Grout. 
Power Grout
Power Grout resists mildew, mold, stains and does not require a sealer after installation, making your tile and grout easier to maintain.  This grout product is also resistant to efflorescence shrinking and cracking and is an excellent choice when doing a shower tile regrout.

This grout application provides great performance in virtually any environment including high traffic and wet conditions and is suitable for both residential and commercial tile applications.
Color Sealing
Customers have asked us if we can apply color seal in the shower to restore the color.  Unfortunately, the answer is no. In Florida, due to the humidity and moisture that sits on a shower floor, this is a breeding ground for mildew.
Cleaning & Maintenance
We recommend using abrasive cleaners such as bleach to get rid of mildew and bacteria.  Using these products on color sealed grout will destroy the color seal.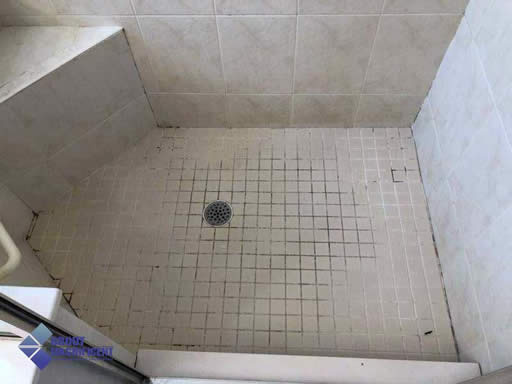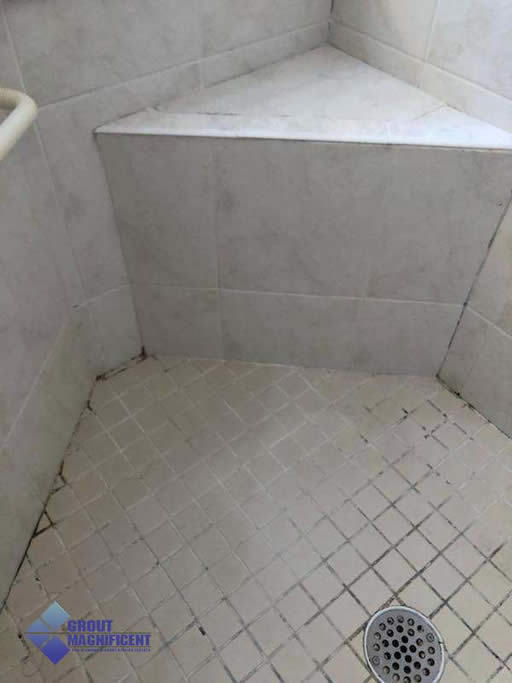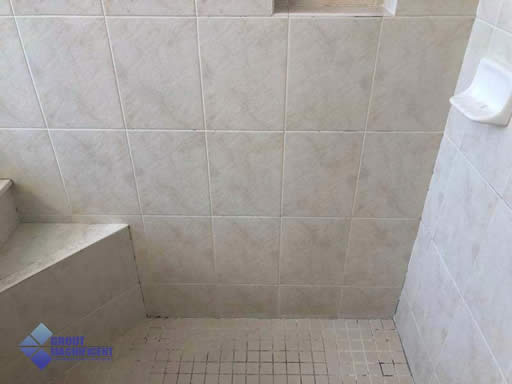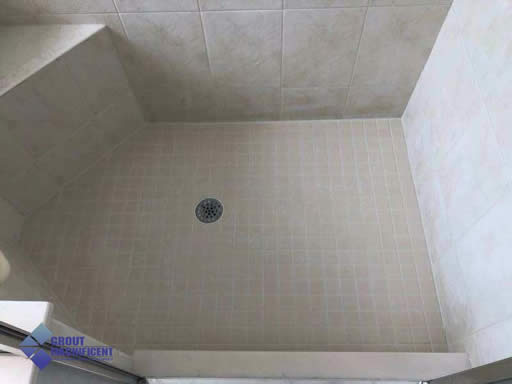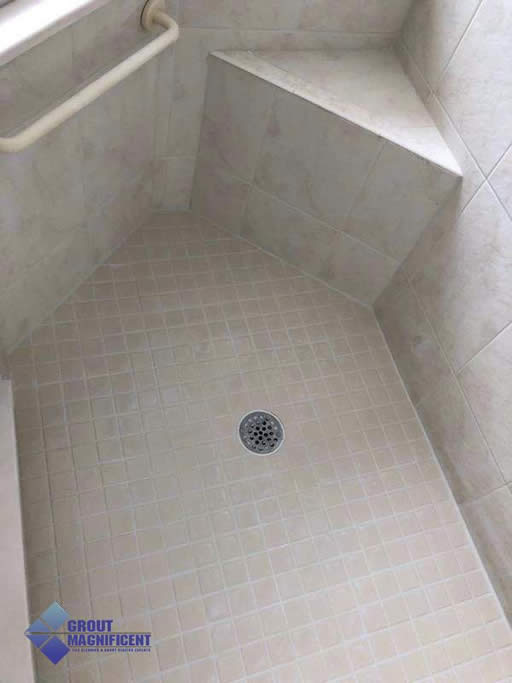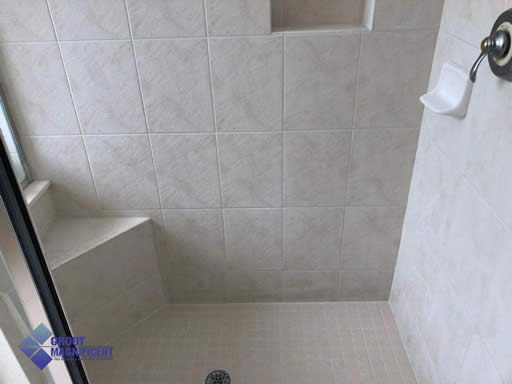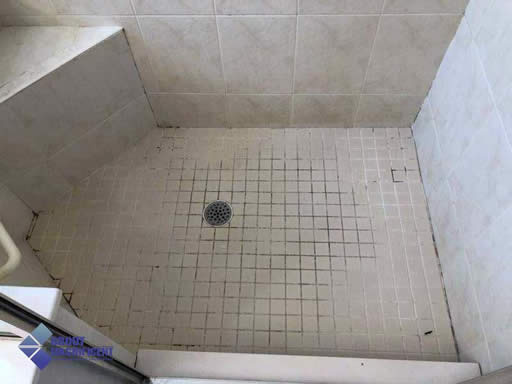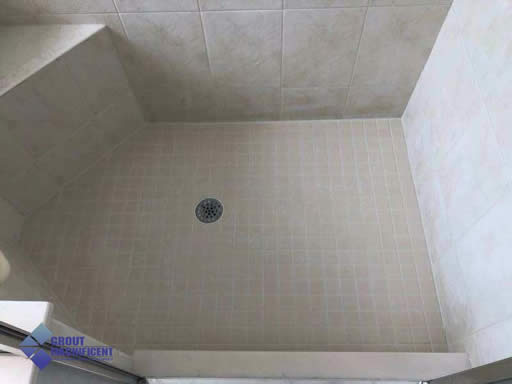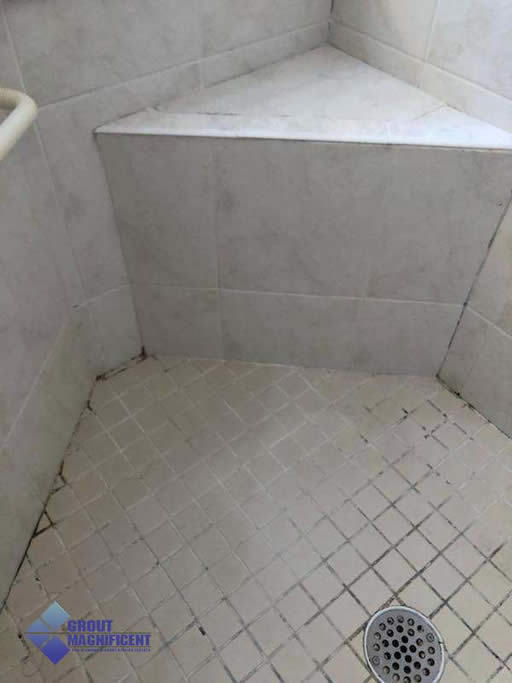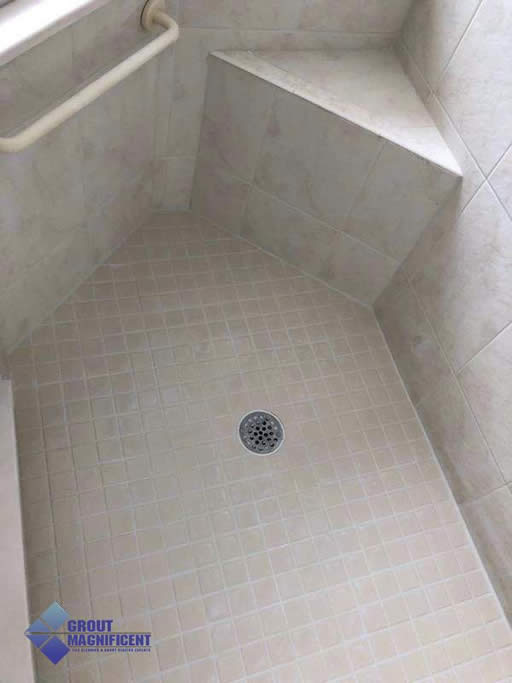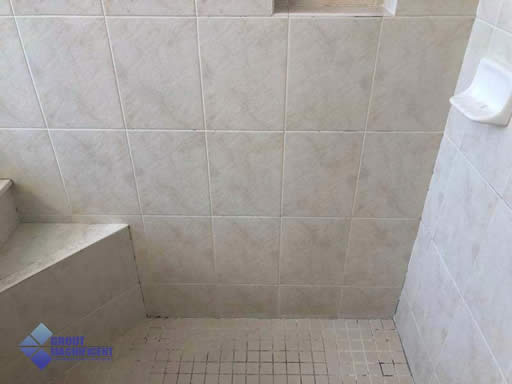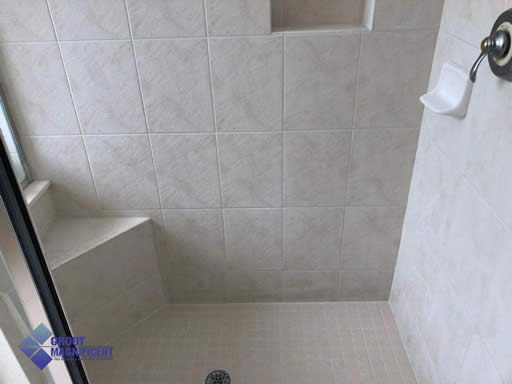 Grout Magnificent - Tile Cleaning And Grout Sealing Experts