After tiling your bathroom floor, getting a new backsplash, or installing tiles around your shower, you could be thinking: 'how long for grout to cure?'
Grout Curing Time
Up to 72 hours of drying time are necessary for grout to cure. However, there are several factors that could affect the actual time required. The environment (indoor or outdoor conditions), humidity levels, temperature, and even the kind of grout laid out all matter. For these reasons, manufacturers may advise up to 7 days for the grout to cure completely. That may sound rather conservative but it is better to follow this guideline since you will get the benefit of solid, resilient, and enduring grout. During this time, you should protect the grout from impact and water.
You can look up the waiting time mentioned in the manufacturer manual. But waiting for up to a week will give a sense of certainty that you have given your grout all the time necessary to reach its full potential.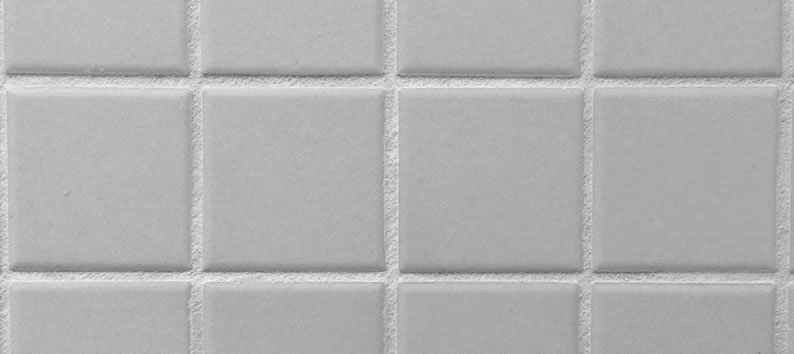 How Long Do Various Kinds of Grout Take to Cure Completely?
To know how long various grout types will take to cure, you should immediately refer to the product manual. The absolute minimum that you will find is 24 hours. However, it is advisable to wait for much longer than that. There is no harm in exceeding the waiting time recommended in the product manual. Do bear in mind that sealing grout actually increases drying time. Owing to the sealant that acts as a barrier, moisture takes more time from the underlying grout to evaporate. That's why taking more time is highly advisable and definitely much safer.
Cement-Based Grout
Cement-based grouts (unsealed) require up to 72 hours of curing time. With sealant, the time take taken is more. Cement grout has 2 main varieties -sanded and unsanded grout. Sanded grout is more resistant to cracking and shrinking. Thus it is ideal for big tile gaps. But for thinner gaps, unsanded grout is more feasible.
Epoxy-Based Grout
Epoxy-based grout has a distinct advantage in that it does not require sealant. Curing time for such grouts is thus shorter. And the average curing time is 24 hours.
Epoxy resin is durable since it can withstand grease, acid, and other harsh chemicals. As a result, epoxy resin can prove to be tenacious even under tough conditions like high humidity and exposure to lots of dirt, debris, and dust.
Furan Grout
Furan grout also has similar advantages to epoxy-based grout. Furan grout takes 24 hours before it is good to go. It is somewhat similar to epoxy grouts. The material is based on alcohol polymers which are durable and resistant.
The thermosetting resin material of furan grout is resilient to strong chemicals and high temperatures. As a result, this grout type is perfectly suited to harsh conditions found in commercial kitchens, factories, and labs.
Does your grout need cleaning, fixing, or installation?