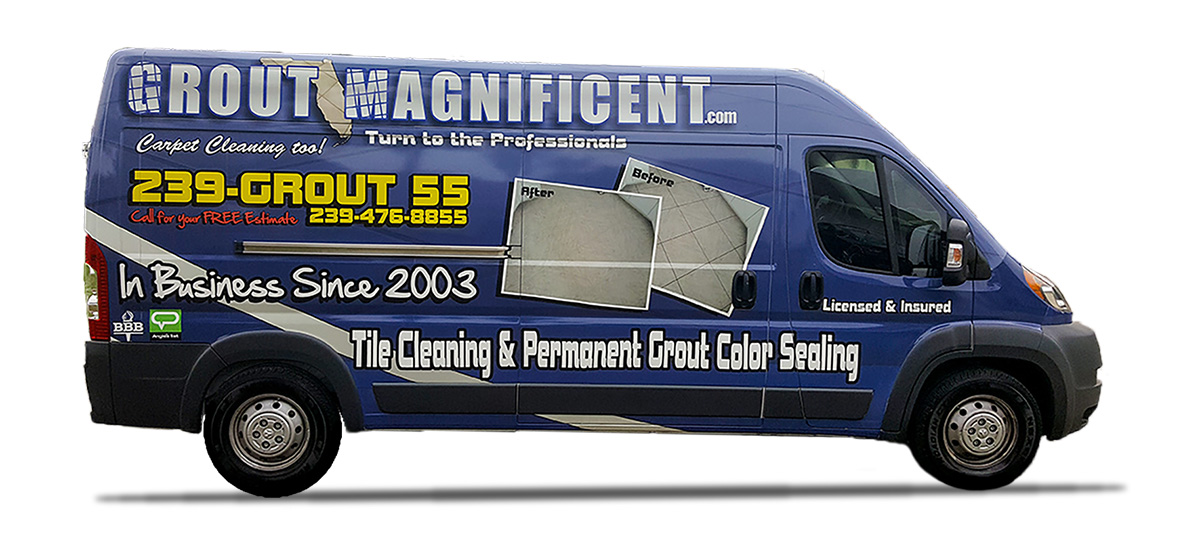 Owner Operated Since 2003
Grout Magnificent has been serving Lee and Collier counties under the original owner, Ron Sorenson.
Our Mission is to be Southwest Florida's leader in Tile Cleaning & Permanent Grout Color Sealing.
At Grout Magnificent we understand that customers want a quality job done right by professionals who have experience in this line of work.  All of our service technicians have a minimum of six months training in grout color sealing so you can be assured that each and every job we perform will exceed your expectations.
Watch our TV ad running on WINK NEWS.